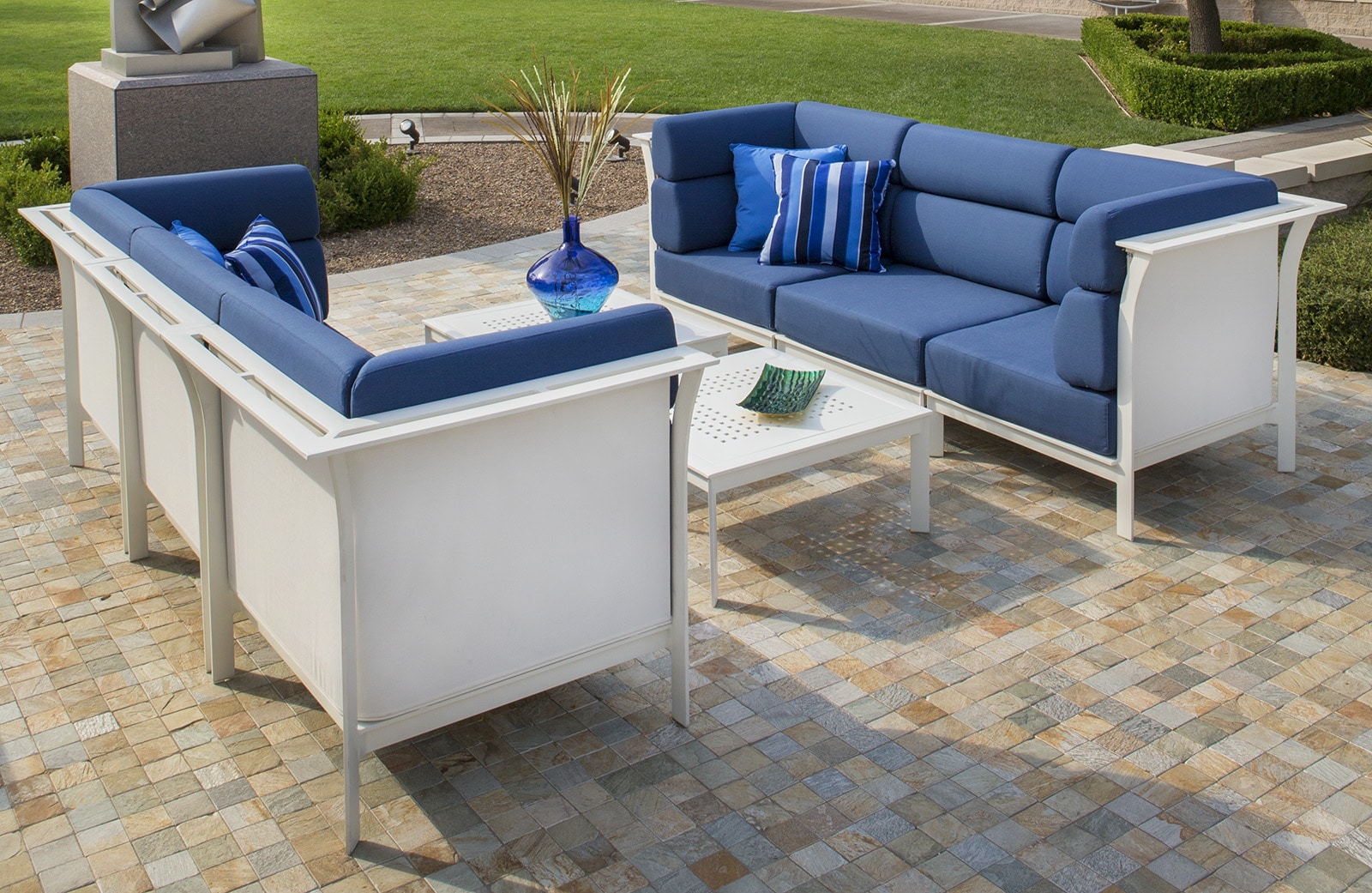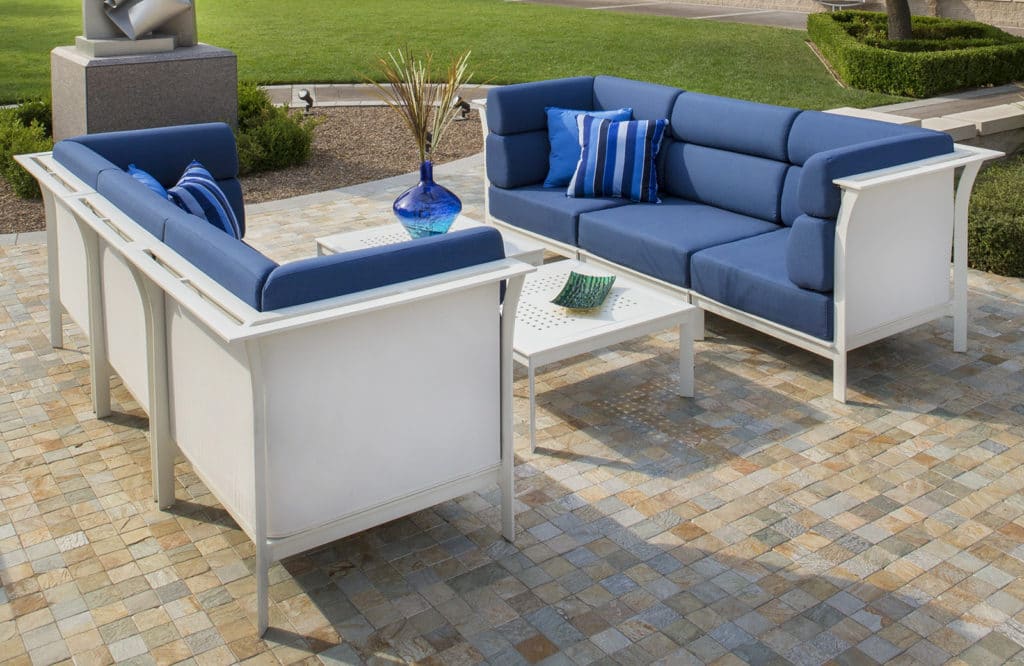 Texacraft's new 2016 introduction, the Edge Collection is a finalist in the 12th Annual HD Awards. This is Texacraft's first submission to this prestigious competition and we are elated at the recognition. The Edge Collection exemplifies Designer John Caldwell's unique interpretation of modular lounge seating. From the initial review of Caldwell's concepts, we knew this was a sensational design. Our superb 2016 offering has resulted in a season that began with a flourish and has been building ever since.
Edge Cushion is a sophisticated, contemporary modular collection. It has a clean architectural look with broad aluminum framing that doubles as a gathering or leaning mantel around the perimeter. Its versatility allows for any configuration, large or small, to fit your outdoor or indoor space. The many possibilities and variations will provide endless interior design alternatives, creating the aesthetic you desire. Its 42-inch "privacy height" frame creates an exceptional personal space. Modular pieces fit together with a clip to eliminate movement. This nine-piece collection includes occasional, end and coffee tables. An array of fabrics is available. This collection is complimented with a padded sling and sling collection each consisting of nine pieces.
About Texacraft
Having celebrated Texacraft's 40th anniversary in manufacturing during 2015, we look forward to the next four decades of producing enduring furniture for the growing commercial market. What has made Texacraft so successful since its inception is not only the actual furniture it has produced, but also the effective direction of marketing, sales management, customer service and a general understanding of the market and demographics. It's the behind the scenes segments of manufacturing that are the foundation that make the other segments successful, too. We believe that our drive to improve in all aspects ensures that the Texacraft brand will enjoy continued success for many decades to come.
For 2016, we have a compelling lineup of products that are diverse, aesthetically appealing and relevant. We listen to our knowledgeable sales force as well as our loyal customers, who provide us with the kind of feedback we need to position ourselves for success each and every year. This year, we have executed plans to broaden our warehousing footprint in order to stock more quick-ship products to keep pace with customer demands. Procedures are also being implemented to better forecast spikes in product demands, so we are prepared as the forecasts become reality.
Our commitment to excellence is ongoing. That's the challenge we embrace head-on every day.
Our goal is to be the first source customers seek to fulfill their outdoor furniture project needs whether they are poolside, restaurant, and lobby or wherever. We've earned the trust and respect of thousands of repeat customers over the decades and add many more each year.